Longxiang Sport Flooring Tiles

LONGXIANG Sport Flooring tiles are widely used in basketball court, tennis court, racquetball court, aerobics court, futsal court, handball court, volleyball court, badminton court, roller skating rink, roller hockey court, badminton court, gym rubber, children playground, and other sports court. As a one-stop manufacturer, LONGXIANG provide all services from design to manufacture, offer perfect solutions for you. We design, produce, and sell products based on ISO9001 quality system to control the quality of each link. You would feel safe and credibility if you cooperate with LONGXIANG. With Globalization thinking business idea,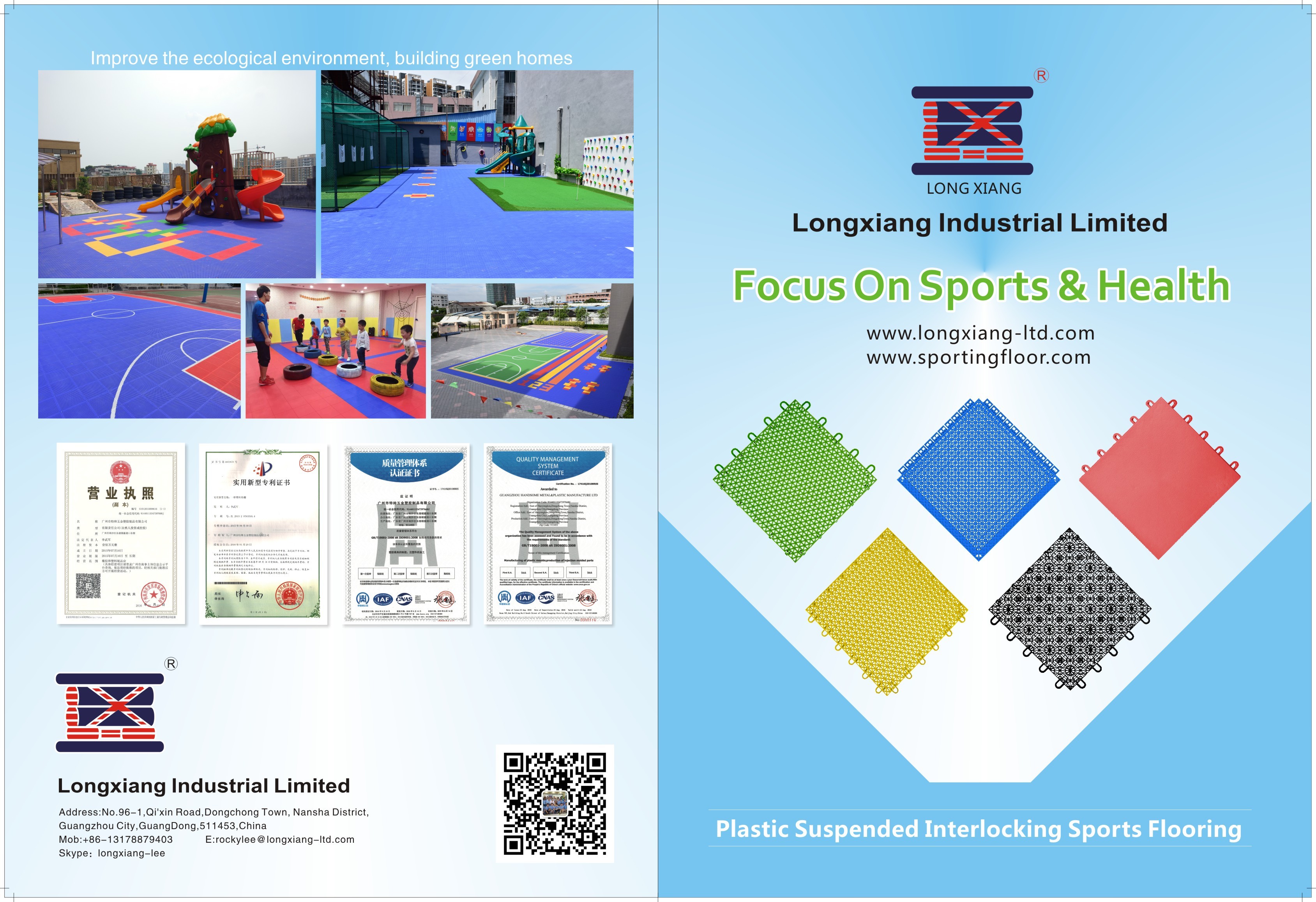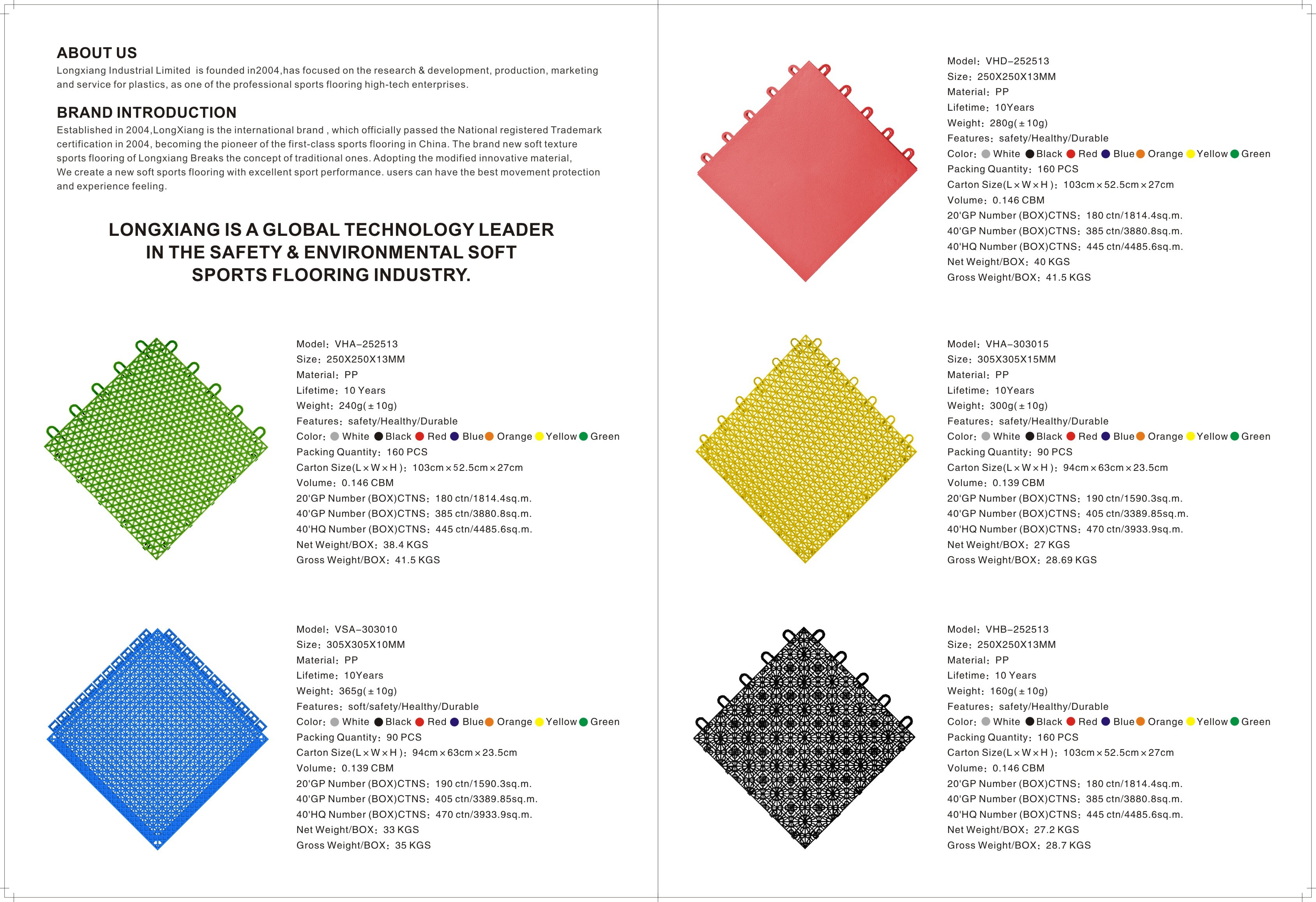 Sign up today for hints, tips and the latest product news - plus exclusive special offers.
We don't do spam and Your mail id is very confidential.