What is Lock & Save Produce Bin?

Australia's most versatile storage and transport solution for agricultural, meat and poultry producers, setting a new standard in sustainable, efficient and hygienic reusable bulk bins.
Made from high quality food-grade plastics and both fast and easy to assemble, the Lock & Save Produce Bin? is a tough, light-weight storage bin using a patented Lock and Unlock system.
Producers can safely combine a nesting bin and pallet for food storage, capable of stacking up to ten bins high. Our patented Unlock system separates the nesting bin and pallet for maximised storage capability, providing a stacking height of 26 nesting bins and 38 pallets for our Large 780 L Nesting Bins.
The Lock & Save Produce Bin patented corrugated nesting design and chamfered venting holes significantly lessens food bruising and improves hygiene standards by reducing exposure to bacteria and fungal growths.
Our unique Lock and Unlock technology also maximizes workforce deficiencies and employee safety, utilizing unique patented locking mechanism that requires one person operation when connecting and disconnecting the nesting bin from the pallet.
Importantly, our bins are compatible with existing plastic food bins in the market.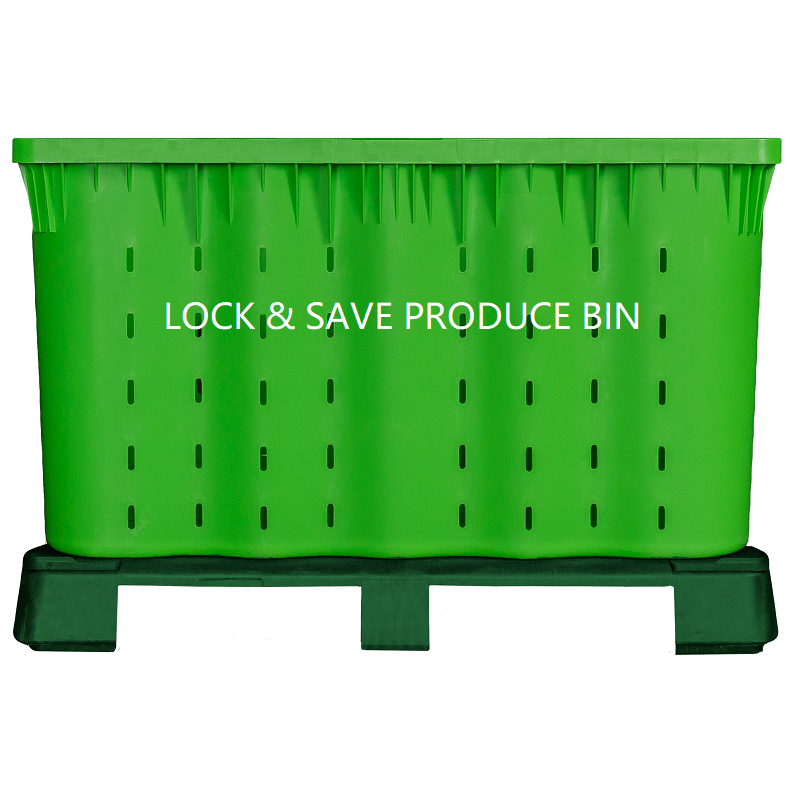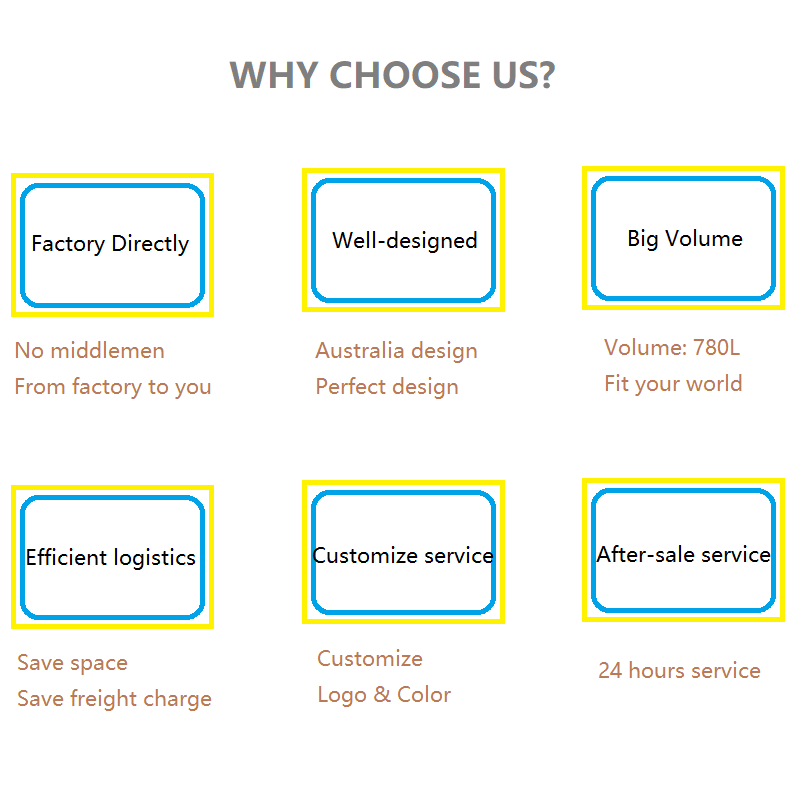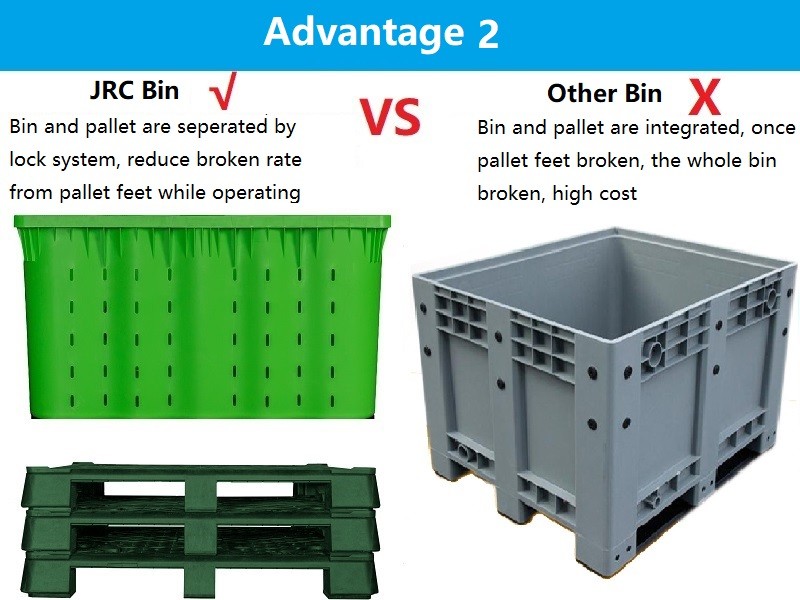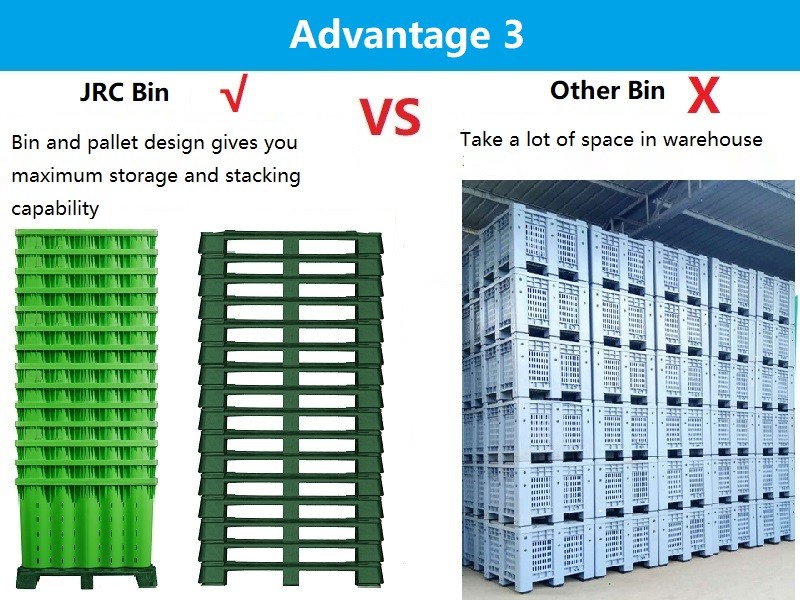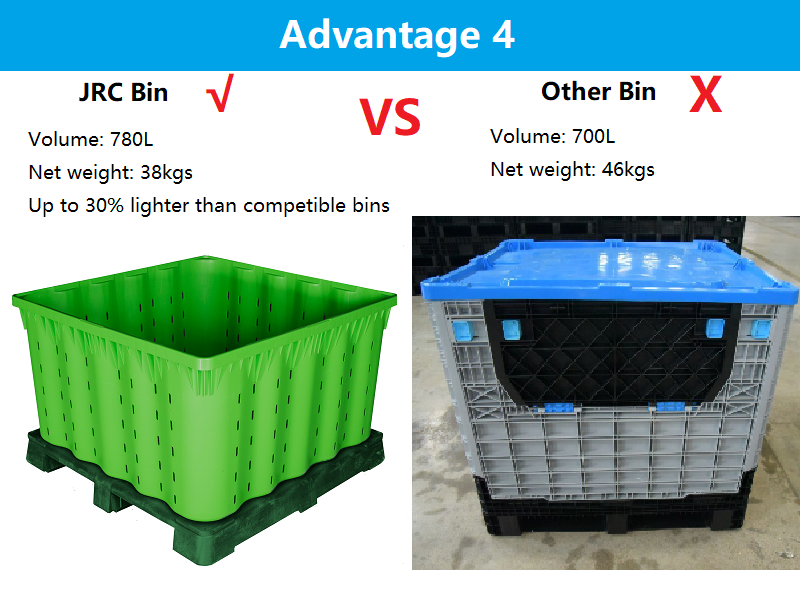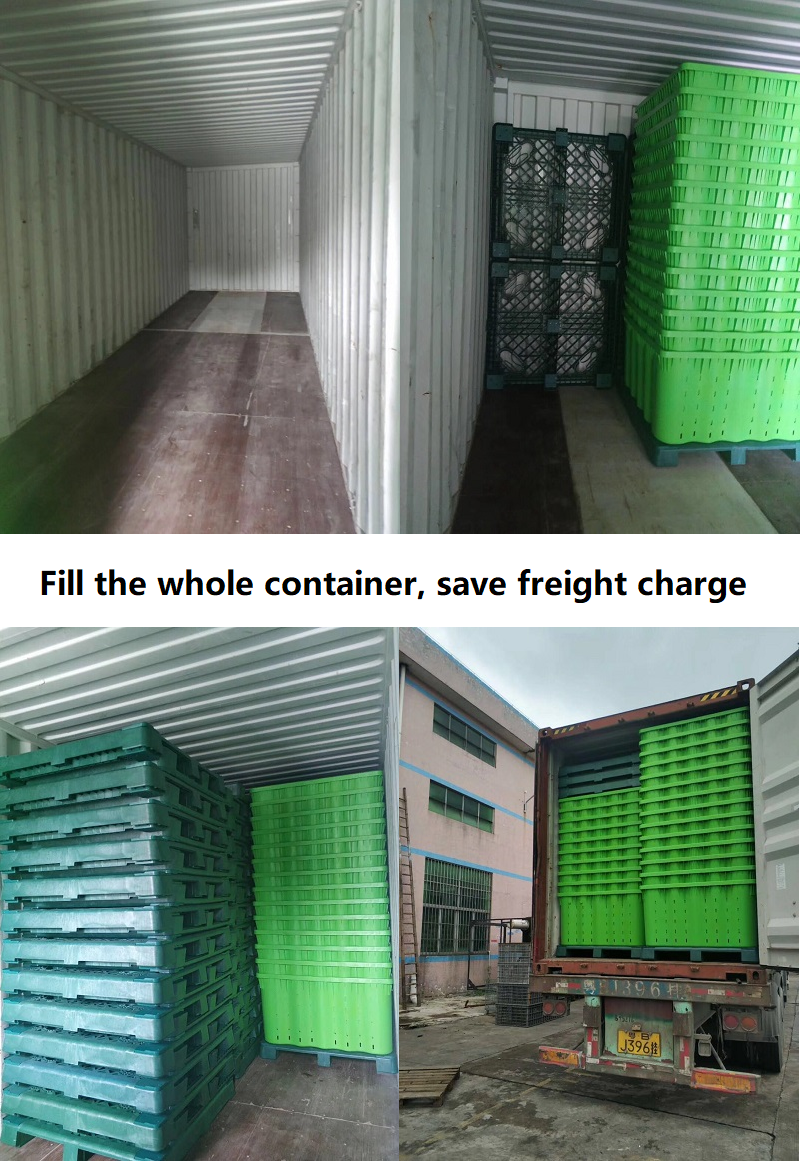 自锁式可堆栈卡板箱装载数量与市面上的标准箱体、折叠箱体进行对比: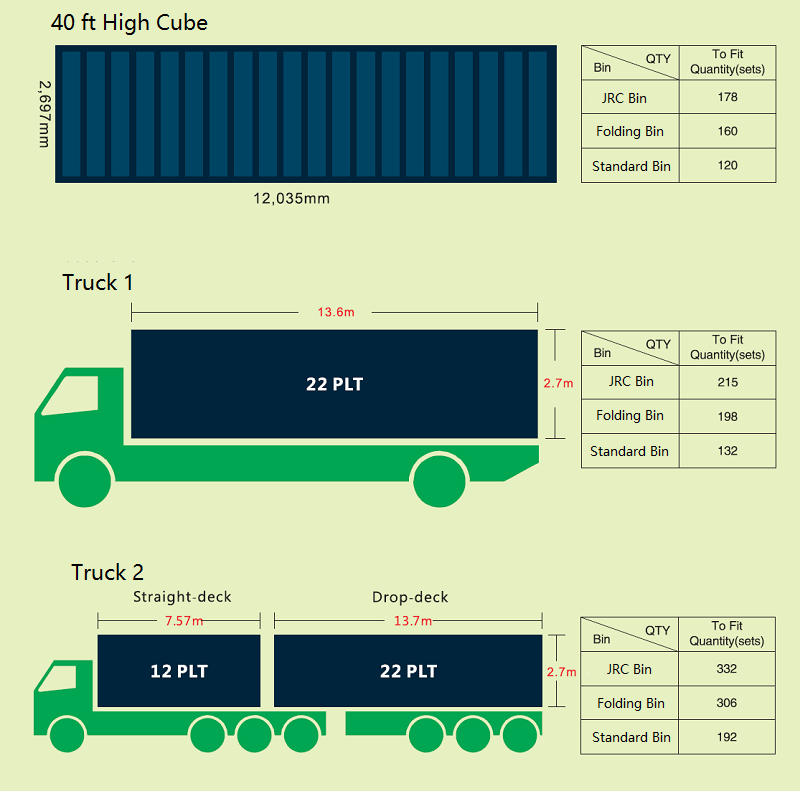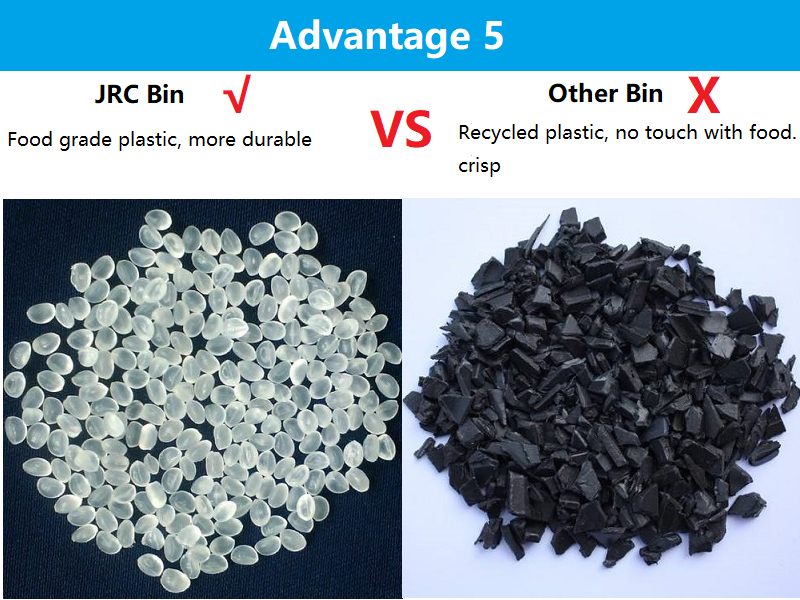 JRC Bin Feature
1. Up to 30% lighter than standard reusable bins
2. Compatible stacking with existing plastic fruit bins in the market
3. More durable, using high quality food grade plastics
4. Vented and Non-Vented nesting bins
5. No liner bag required for meat and poultry storage, reducing packaging costs
6. Better hygiene control, easy to clean and impervious to moisture
7. Unique patented corrugated design and increased ventilation reduces product damage, and improves pack out rate
8. Patented interlocking 'Lock & Unlock' technology allows for one person operation
9. Storage nesting to 38 High pallets and 26 High Nesting Bins using Large 780 L solution
10. Bin and Pallet stacking capability significantly reduces transport and relocation costs, allowing up to 215 nested bins/pallets per truck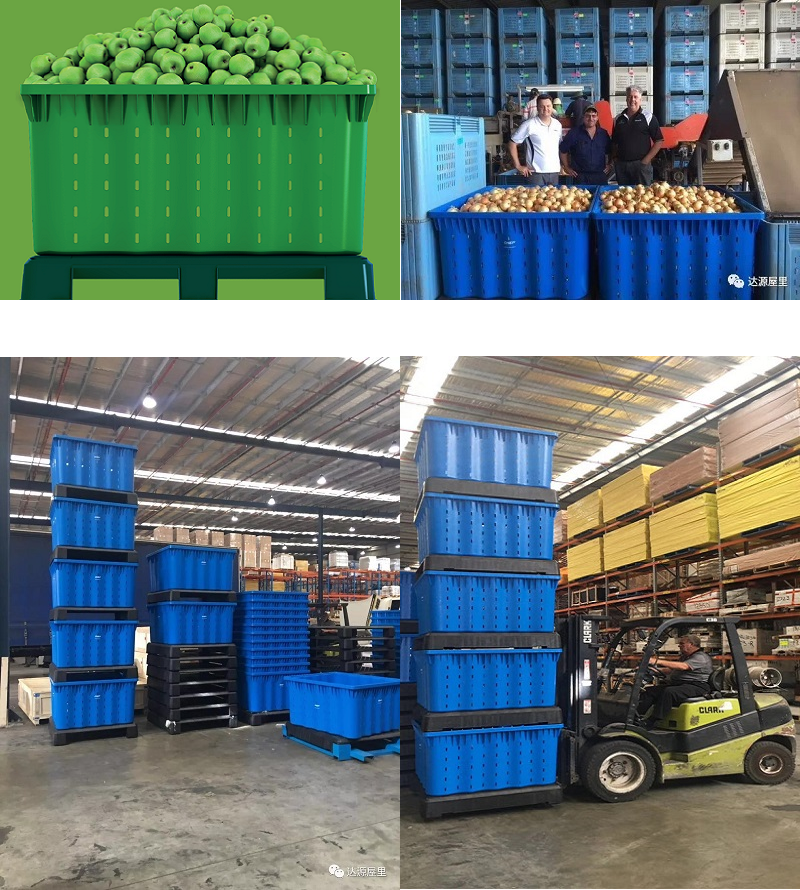 About Longxiang
Longxiang Group Limited was established in Dongguan city in 1998. After over 18 years of hard work, Longxiang has grown to be one of the highest reputable mould maker in China with 120 employees 5000 sq.meter working shop. We offer one-stop service from product design, rapid prototype, mold making, injection service.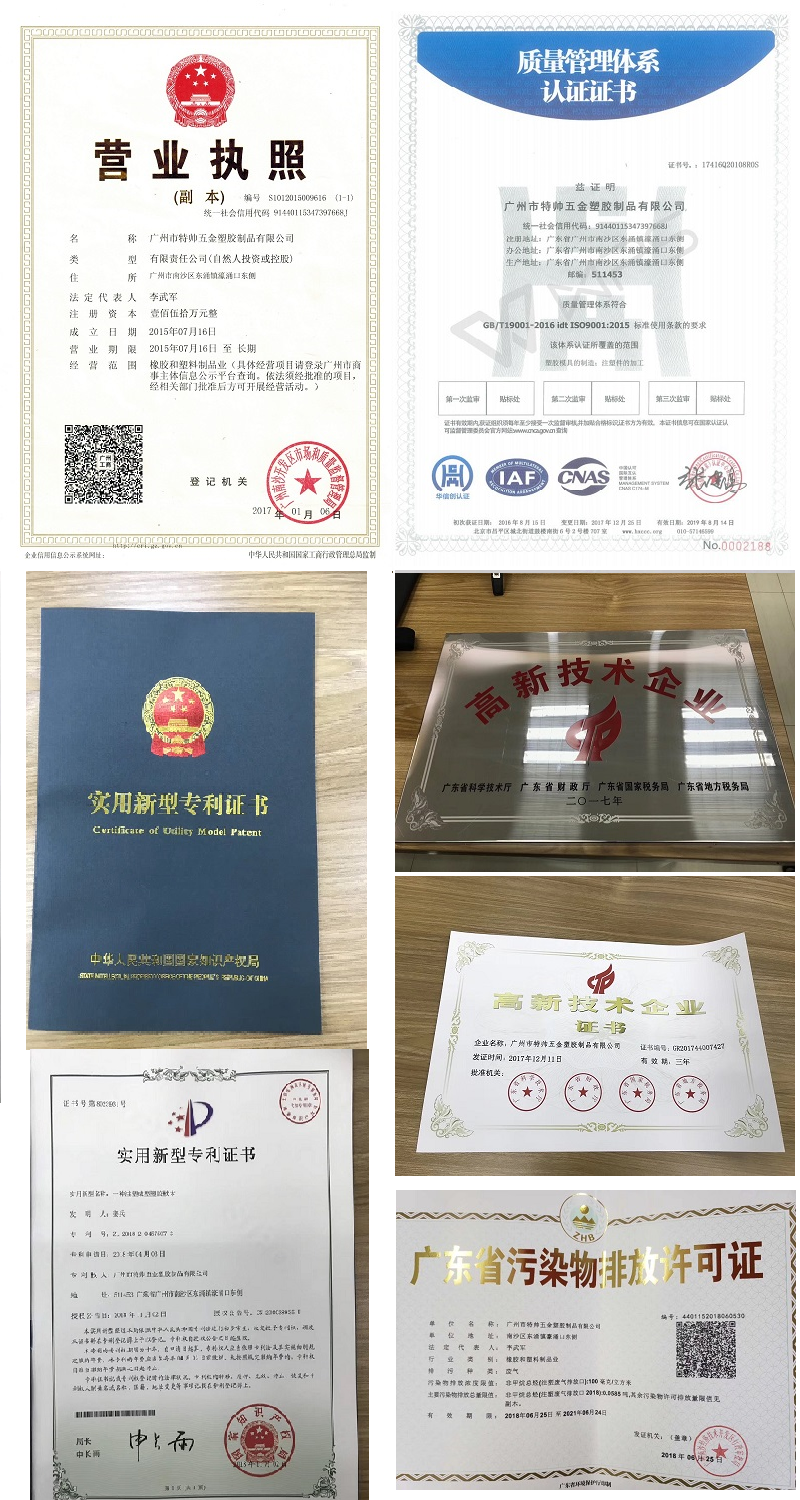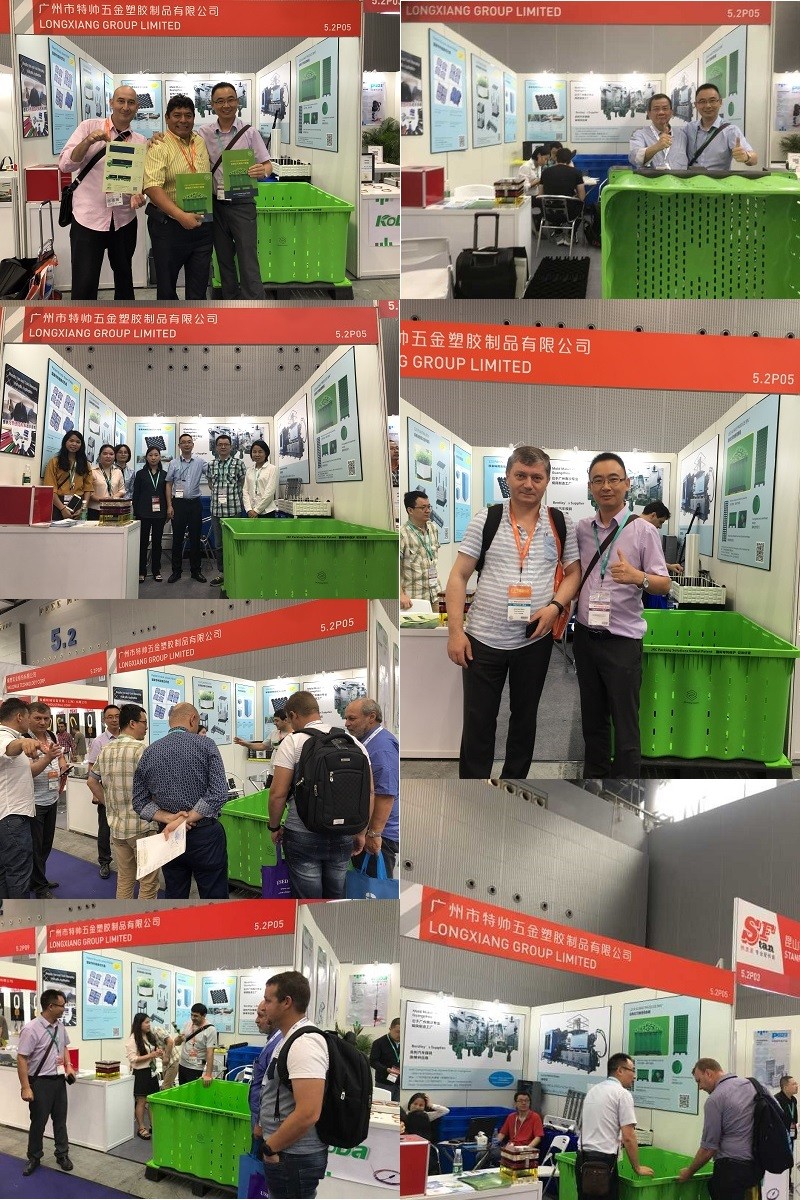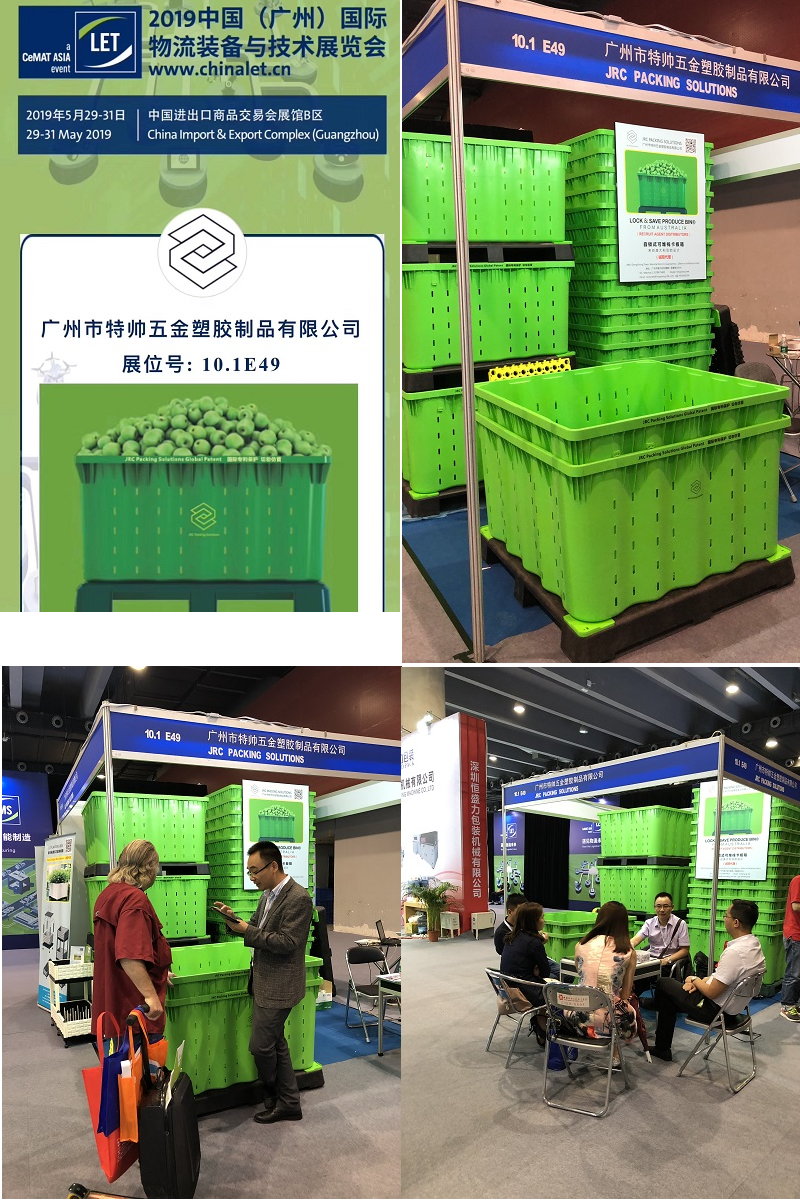 Sign up today for hints, tips and the latest product news - plus exclusive special offers.
We don't do spam and Your mail id is very confidential.